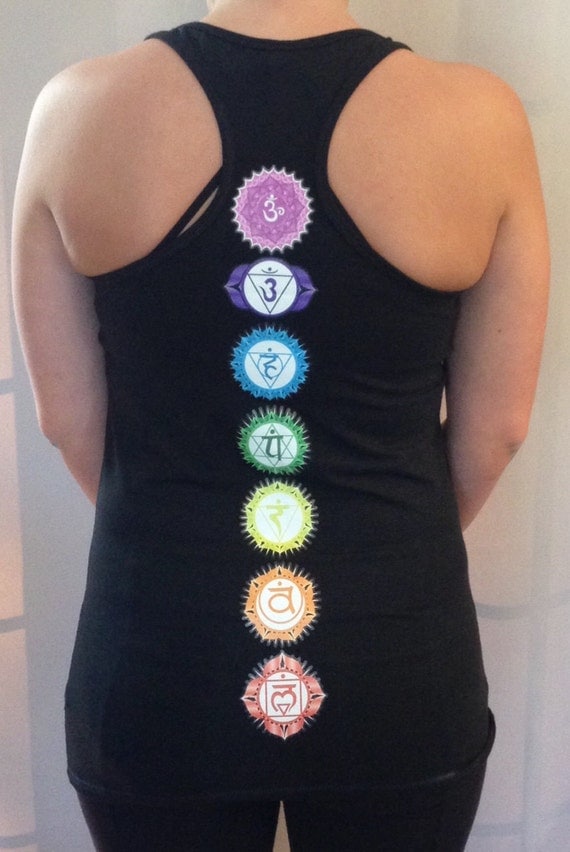 Chakra Print Racerback Tank $28 here
Well, look at all the pretty colors found at Picasso Jasper, a shop on Etsy who embellishes apparel with their own designs, all handmade in small batch manufacturing process!  Believe it or not, the racer back tank top includes "Bamboo" within, embellished with a chakra print. For ultimate comfort this is an ultra soft bamboo tank actually made of  67% bamboo lyocell, 29% cotton, 4% spandex jersey, which stretches with you! They have a plethora of fashion colors, from tanks to tops to leggings, you'll find it all here.
Enjoy the rainbow of colors.
Don't forget to go directly to their shop! —> From Boston, with love!  PicassoJasper