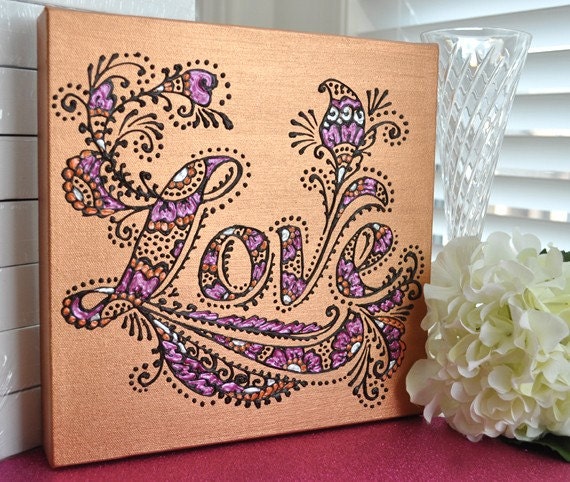 Lia Dia Designs created this absolutely stunning henna canvas art on Etsy. It's $65 on sale, and so creatively done. Note the details up close show that's it carefully raised off the canvas …. nothing like a little colorful "love" in your life. In this case, in purple.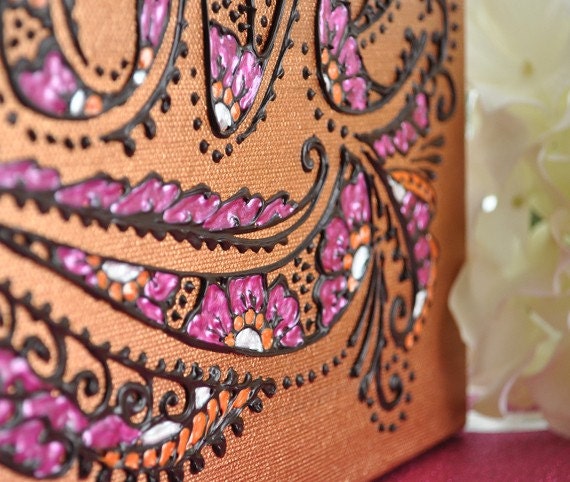 Up close and personal: Nadia from Lia Dia Designs takes pride in her work.
When we asked shop owner Nadia what her passion was, "The ancient art of henna design has always fascinated me, and many times I would catch myself doodling in a henna/mehndi style…so when I decided to start crafting for my ETSY store, my concept was to take inspiration from traditional henna design and modernize it with colors, crystals and new applications besides body art."
Simply stunning!
We originally found this shop from her wedding toppers found on Design Swag.
Check out LiaDiaDesigns today!