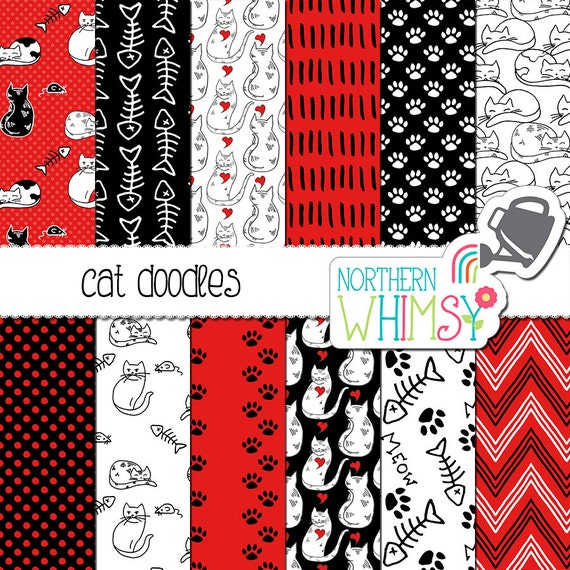 Featured Item:  Cat Downloadable Paper – 12 Designs $4.90 from Northern Whimsy Design
PURRRRFECT….
Who doesn't need cute cat papers for collage work, scrapbooking, journaling or simply just writing a letter? Northern Whimsy Design offers these adorable cat doodle papers in vibrant colors of reds, black and whites that come in downloadable 12×12 sheets in high resolution.  These would be great for wrapping up small presents for the feline lover you know!
RED-DDDDYYYYYY…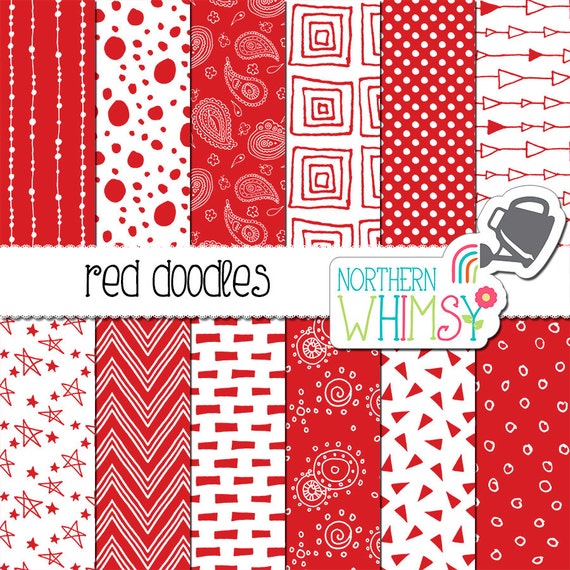 Red Doodle Paper by Northern Whimsy Design $4.90
They have great other papers in Red like these above with paisley and chevrons.  Once you purchase you get an easy download link. You can print as many as you need! They are hand drawn by shop owners Trevor and Jess, a husband-wife team living in Saskatchewan, Canada on a farm with their goats and alpacas!
They started out by launching a custom fabric design business. After that, they branched out from there into other digital design, including digital papers and printable party supplies.
Find more of their hand drawn items here.