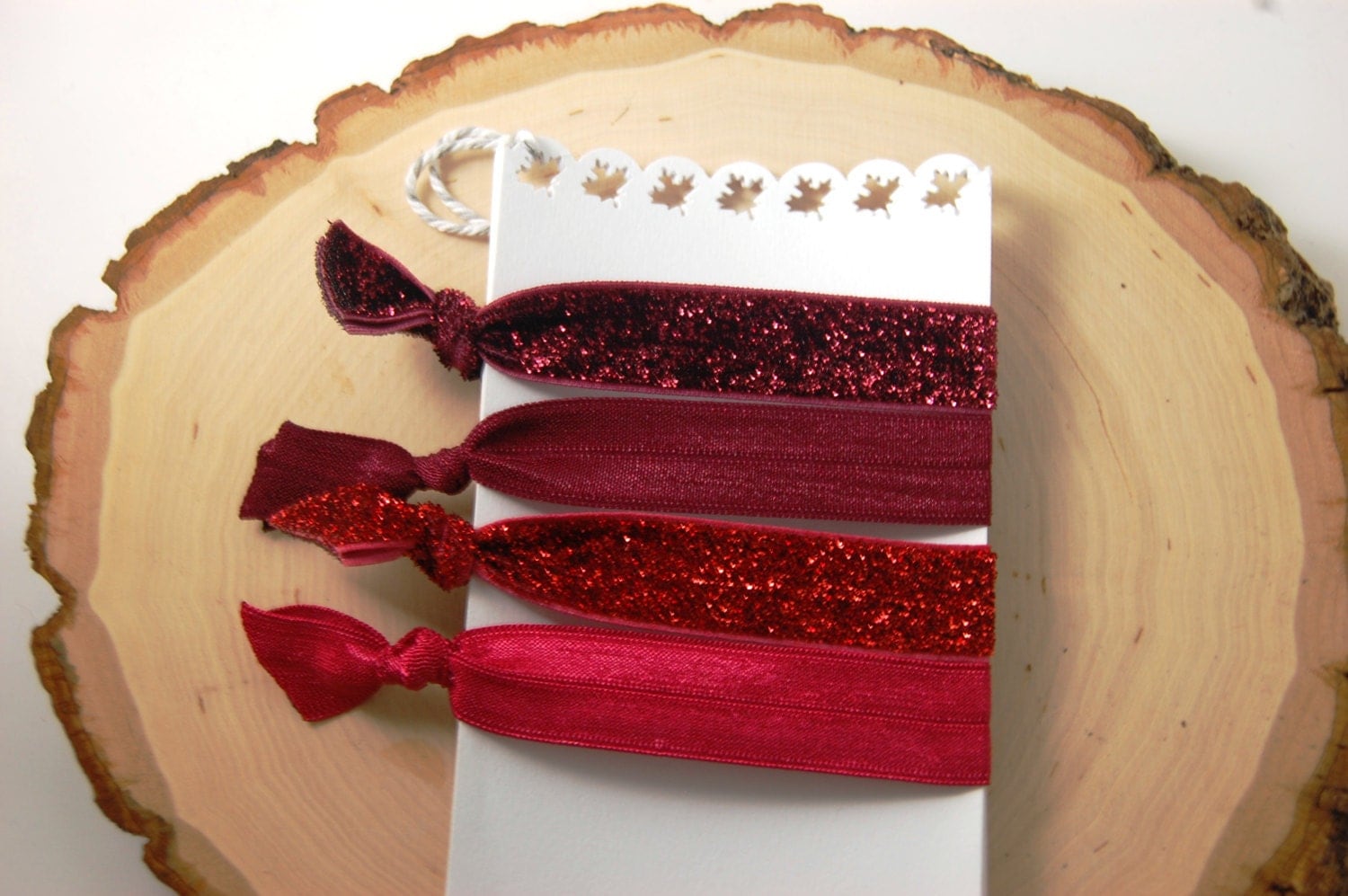 Photo: Knotisms Etsy Shop
Update: as of May 2017 this store is no longer on Etsy, links have been removed, but this is just a great example of the cute things you can find on Etsy!
Original Post:
Now you can get elastic hair ties to match any color of your wardrobe. We love these ruby reds by Knotisms on Etsy, only $5.99.  Shop owner is Rachel and she's from Jupiter. Florida. She says, "Creating things is my hobby, I love trying to figure out how to make something and the practice-makes-perfect aspect of it. Also, for some reason, I seem to really enjoy the business part of owning a shop. "
Rachel says she'll be taking her business with her to college in the fall. After all, it's so small it could fit in a bookbag now couldn't it?  Rachel says, "I love these little hair ties because they can tame wild hair (like mine) and because I get to play around with the colors from all the beautiful things that I see in the world around me."
We have to agree. The color is wonderful! She has many colors in stock!