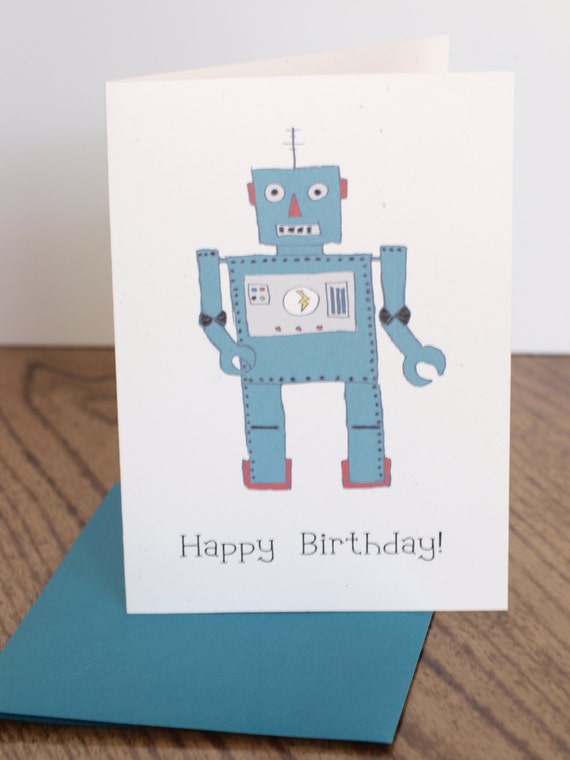 Land of the Old Fashioned Toys?  This Robot Card is $4 from Lemonhead Press on Etsy
Back in the retro era children were into tiny robots. Some were metal, and later plastic, most took batteries and really moved. Destroyed by overplay, should you find the robot in great condition he may be worth a mint.  Remembering bygone eras always puts a smile on my face, and so when I found this adorable and cute handmade card from Etsy shop Lemonhead Press, I just thought it was great to feature in the blue section today!
The shop designer/owner/curator is Katie Gonzalez, who runs her shop from Homestead, FL and many more greeting card designs are available.