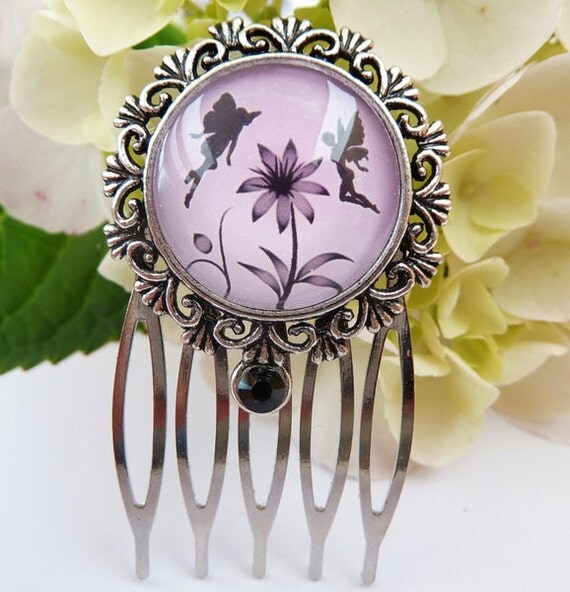 Fairy Hair Comb from Schmucktruhe $13.84 USD
Look at the lovely creations from Schmucktruhe, who creates wonderful hair accessories that look vintage but are new.  Lovingly created for your hair adorned with decoupage and polymer, findings and beads, crystals and love.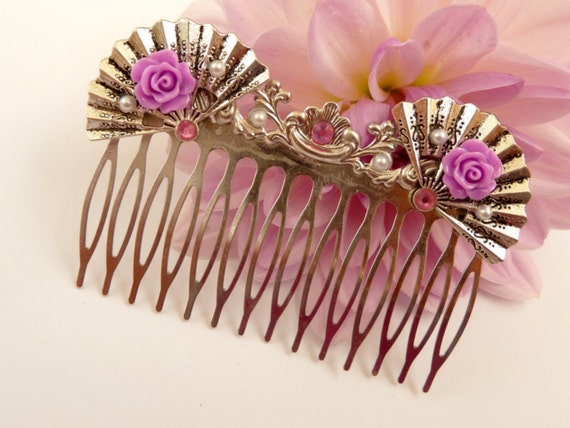 Gorgeous Purple Hair Comb $31
This is the home to Martina Willms of Germany who makes custom jewelry as well, enjoys painting and art.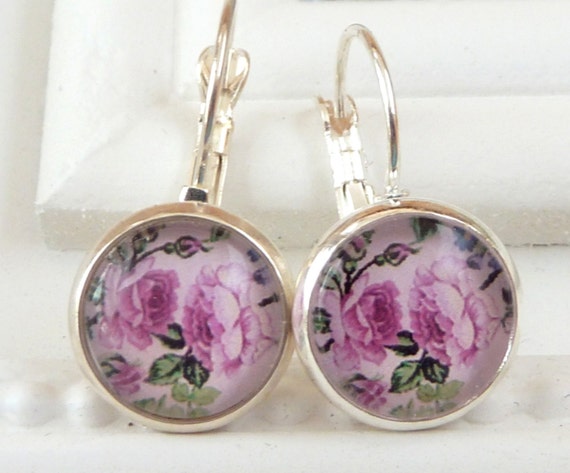 Purple Pink Earrings from Schmucktruhe
Find her here Schmucktruhe