These handmade boots are the cat's meow, they come from Gipsy Dharma on Etsy.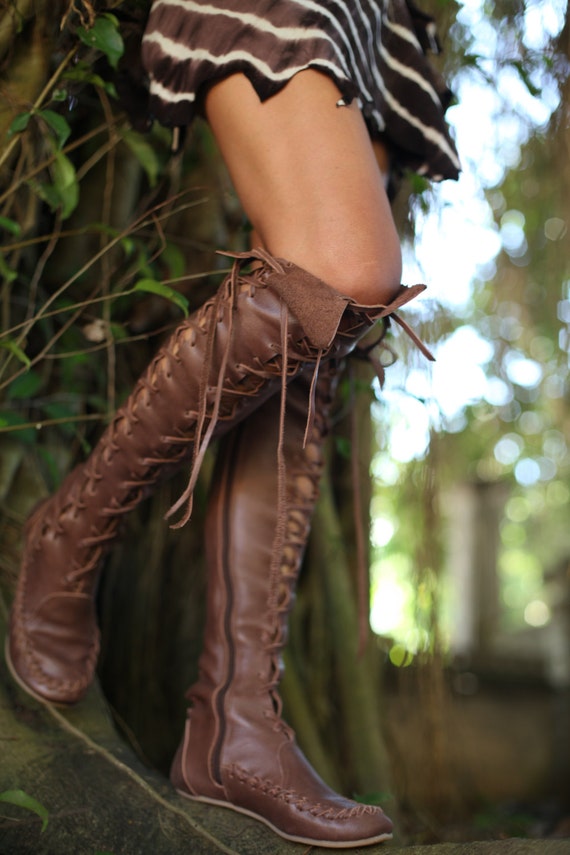 Thigh High Pixie Boots $249.26  Gipsy Dharma Creations
Cast a Spell On Your Feet
We just love unique items, and these brown leather Gipsy Dharma hboots are a footprint for fashion. Both trendy and hip we love these thigh highs. Unique in style and design these trendy boots are in brown , but come in many colors.   Coming out of the UK these unique lace up leather booths would be great for dressing up or down, costumes or fairy festivals, you name it.  The sizes are listed in EU as they are made in Europe, but easy conversion to US sizes by using a quick chart. Visit Gipsy Dharma on Etsy to learn more about these boots.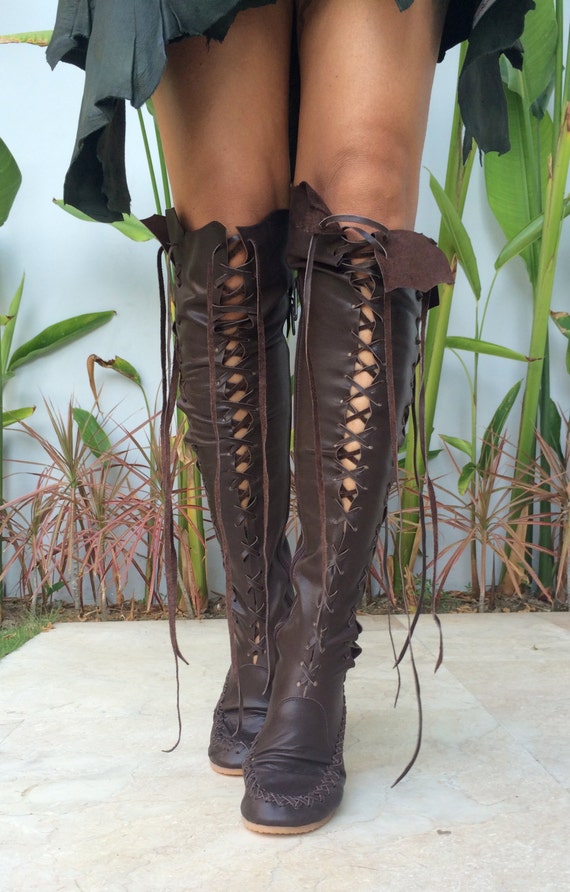 Various Colors of Browns and Tans are available at Gipsy Dharma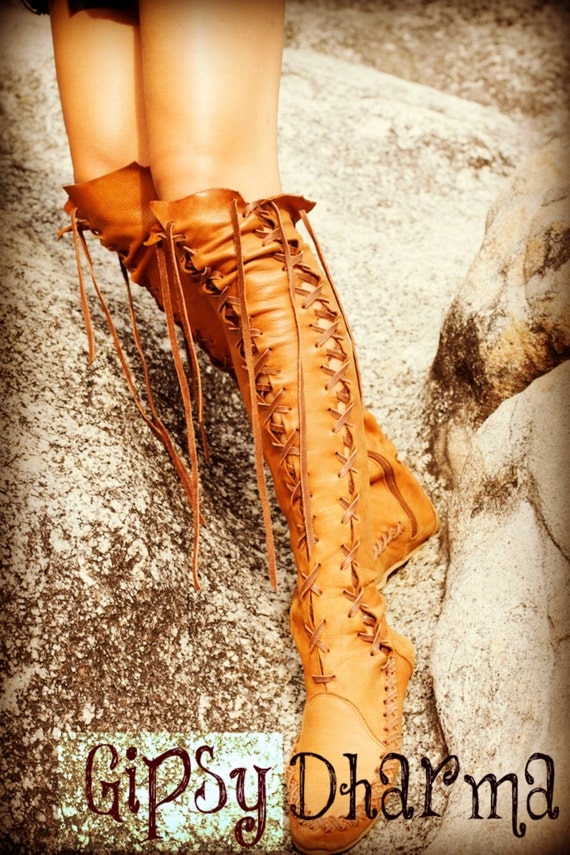 Thigh High Boots at Gipsy Dharma Creations