Archive for the 'Brown' Category
Who doesn't love oddities or curiosities? This enamelware pin was the works of artist Katarina who loves al things odd and strange , tag someone who loves these styles ! She's showing her wares at expos but also has an Etsy storefront! Yesssss, this little brooch is a great gift idea ! Find her Etsy Shop: katarinanavane . . . #oddities #odditiesandcuriosities #odditiesforsale #curiosities ##curiosity #forsaleonetsy #etsyfinds #artistsoninstagram #etsy #etsylove #jewelry #brooch #pin #enamelpins #enamelpin #enamelpinsforsale #enamelart #strangerthings #giftideas #giftsforher #gifts #etsysellersofinstagram #etsyseller
Natural pottery clay handmade small crockery handmade by @chickoree_trade_co makes for stunning little bud vases or in this case a special project custom order. Did you know that many @etsy handmade sellers accept custom orders and will work with buyers to make the perfect gift? ♥️💯☝🏻👍🏻 ! Here these little bottles are reminiscent of inkwells and to most would be perfect budvases , paint wells or herb containers- yet today these will be used in a special cosplay outfit for Geralt of Rivia the character from @cdpred 's Witcher Wild Hunt game…. these will be the tiny potion crocks in the book bag that @geralt_off_rivia opens in the beginning of an old game. I guess possibilities of imagination are endless. . . . #buyhandmade #etsy #etsyshop #etsyseller #etsysellersofinstagram #etsylove #forsaleonetsy #supportsmallbusiness #supportartists #artistsoninstagram #artists #ceramics #ceramiche #ceramics #ceramica #etsylove #etsy #pottery #potterylife #witcher #cosplay #medieval #renaissanceart #natural #decor #vase #vases #artist
Etsy store sales in a slump? All the social media time got you down? Struggling to figure it out ? We understand! We still think Etsy is the best place to sell handmade , vintage. and supplies, with a great storefront that has no monthly fee (unless you upgrade). The problem is Etsy gives you the store and you should be promoting yourself ! We know promotions take time and we can help! Link in bio to find out how… . . . #bully #bulldog #bulldogsofinstagram #etsypromo #etsypromotion #promo #promotion #promocode #etsy #etsyshop #etsyseller #etsysellersofinstagram #etsyfinds #etsyjewelry #etsygiveaway #etsyartist #etsymaker #etsyvintage #etsylove #forsaleonetsy #socialmediamarketing #social #help #dogsofinstagram #dogs #vintage #handmade #supplies
These handmade boots are the cat's meow, they come from Gipsy Dharma , formerly on Etsy, now having a huge store.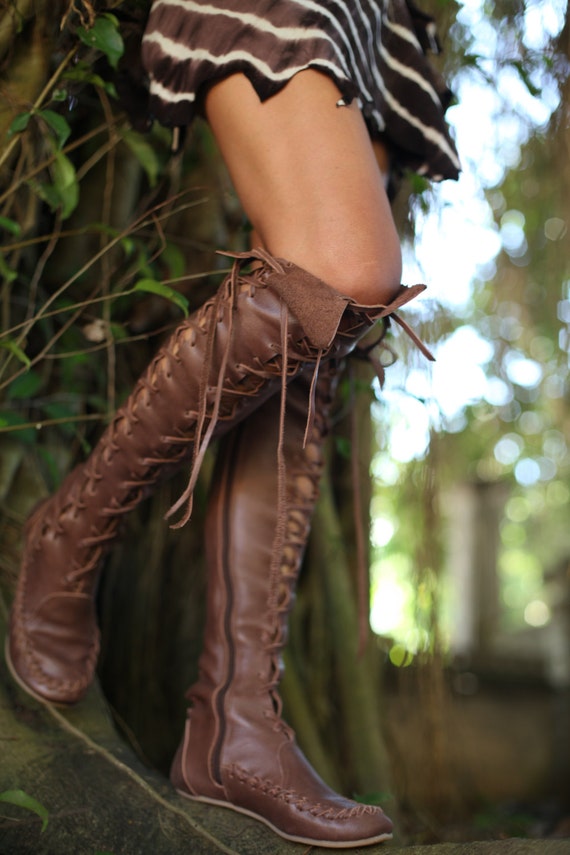 Thigh High Pixie Boots $249.26  Gipsy Dharma Creations
Cast a Spell On Your Feet
Happy Etsy Store: Gipsy Dharma left Etsy. We found out in May 2017 by  noticing that they are thriving on their own. Read the original post here:
We just love unique items, and these brown leather Gipsy Dharma boots are a footprint for fashion. Both trendy and hip we love these thigh highs. Unique in style and design these trendy boots are in brown , but come in many colors.   Coming out of the UK these unique lace up leather booths would be great for dressing up or down, costumes or fairy festivals, you name it.  The sizes are listed in EU as they are made in Europe, but easy conversion to US sizes by using a quick chart. Visit Gipsy Dharma  to learn more about these boots.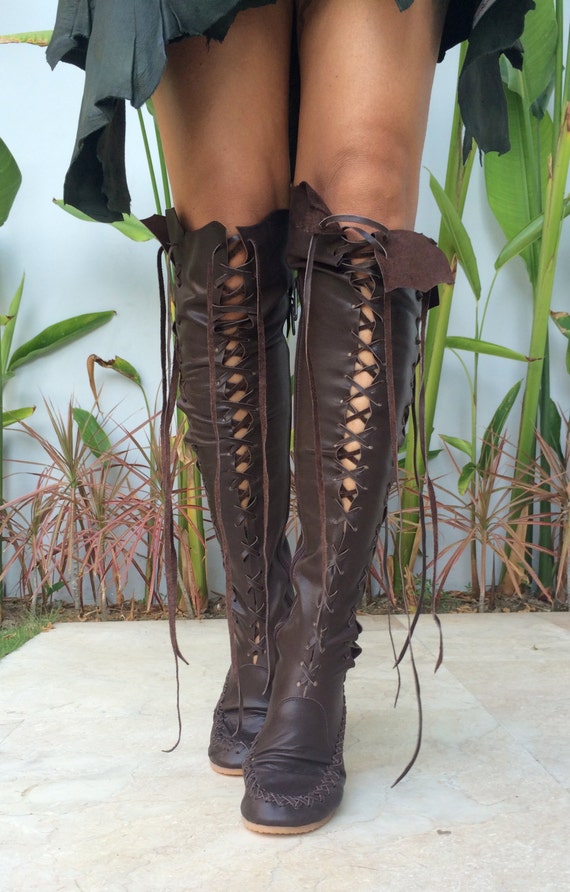 Various Colors of Browns and Tans are available at Gipsy Dharma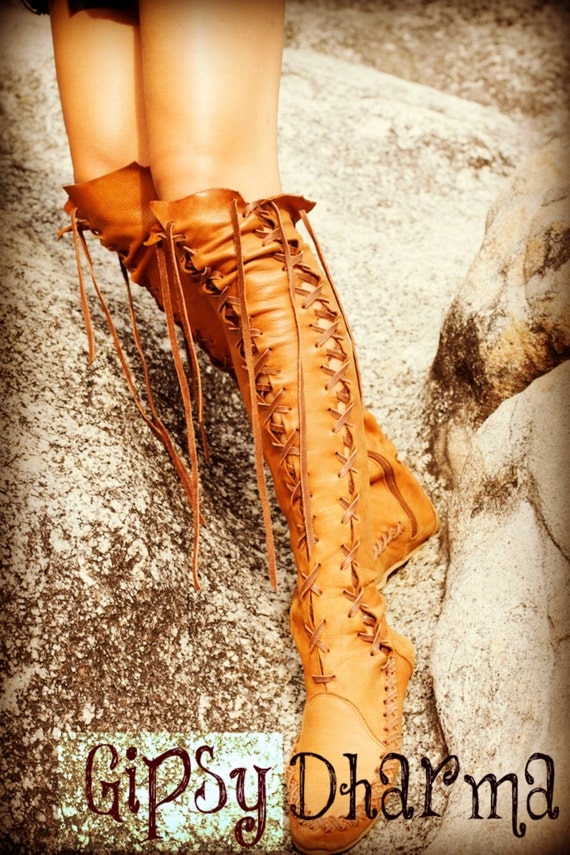 Thigh High Boots at Gipsy Dharma Creations
This post has been updated May 2017 to remove broken links.
AZ Craze Marketplace for Handmade Vintage Supplies
Updated 5.13.17
In 2015 I wrote an article about  AZ Craze,  they were a newer marketplace for listing handmade, vintage and craft supplies. Much like Etsy they keep their fees low.   They offer two different plans, a flat $5/month or 5% commission on sales. Nice!  One of the reasons Etsy became so big so fast, is their low fees which attracted sellers who were tired of paying big Ebay fees, etc.
Now this website was acquired by Etsy. WOW.  This post has been updated.
Etsy is still where it's at. NICE.
Previously they told me " Az Craze started as an idea in the summer of 2010 after the founders got tired of paying high prices and fees to sell crafts and other products online. So we set out to create a company that would be able to offer a fair price to all sellers and that would not favor sellers that may be willing/able to pay more to be a "featured" seller."
Their motto:  "No matter how small, EVERY business matters & should get the opportunity to thrive".
Find out more here AZCraze.com which is now Etsy.com.
Nice. Maybe I should start a marketplace and sell to Etsy?
Find out more: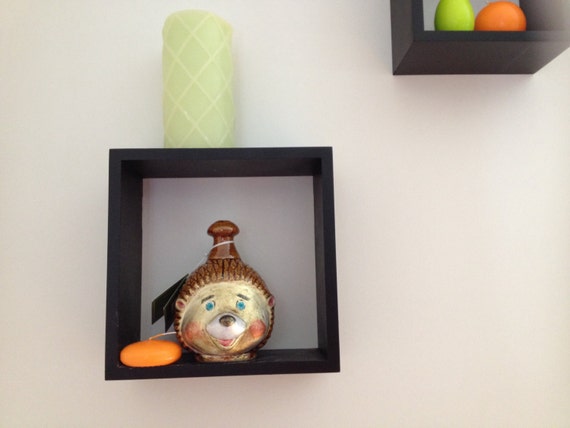 This adorable little Hedgehog Plant watering device is made of ceramic and fashioned by Madeline of EmyLiaStone on Etsy. She loves to paint and this little guy would look great in your home. Only $15.99 makes it a real steal on Etsy.
Today we're loving the color brown. A nice neutral tone for your living room or decor, brown goes with everything. These natural brown and blue books (above) from OCBookShoppe on Etsy make the best display ever!  Great for a study, cottage, or living room!
The subtle hues of the browns and reds  (below) make for a great display  and include titles such as Homemade Sin by Kathy Hogan Trocheck, Silverwood by Joanna Barnes, Love, the Painter's Wife and the Queen of Sheba by Aliette Armel and Almost Home by Pam Jenoff.  Not only will $22.50 get you a nice read, but a great display as well!
The shop is run by Spencer Madrie and Ann Mote from Monroeville, Alabama!
See more at OCBookShoppe