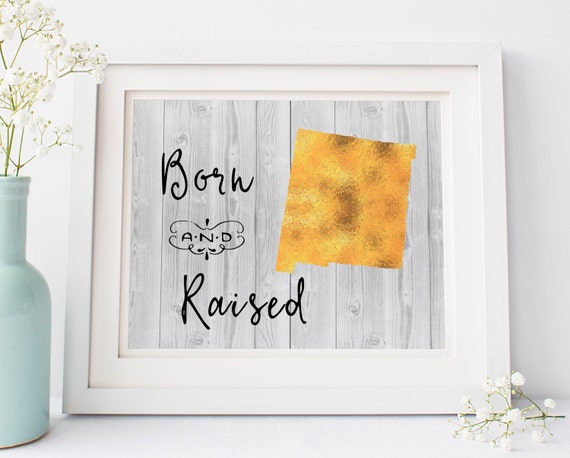 Born and Raised State Art Prints $4.50
As of 5.13.17,  Decora Type Designs has since closed up shop, so search Etsy for like items.
This shop on Etsy makes it easy for frameable art in your house, by having a great downloadable "Born and Raised" state template for only $4.50. Choose the state cut out of your choice in bright yellow, and you get a great gift gifting idea or picture to frame for your home!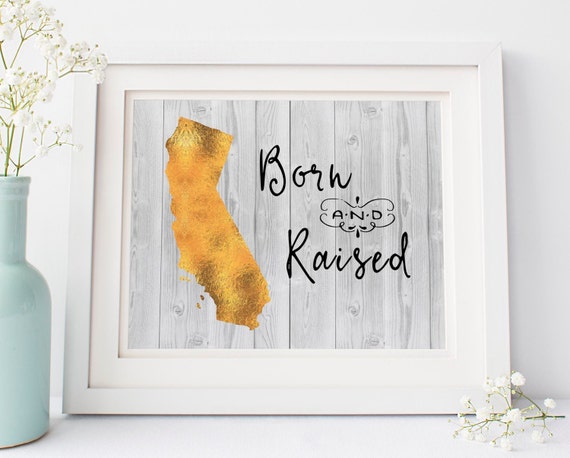 California Art Print – $4.50
The Chamberlain family in Powells Point, North Carolina enjoys making printable art for your home or office.  The idea is to keep it design worthy yet inexpensive for those who wish to DIY.
What a great idea, affordable and cute!  Check out this and more great prints on Etsy at DecoraTypeDesigns.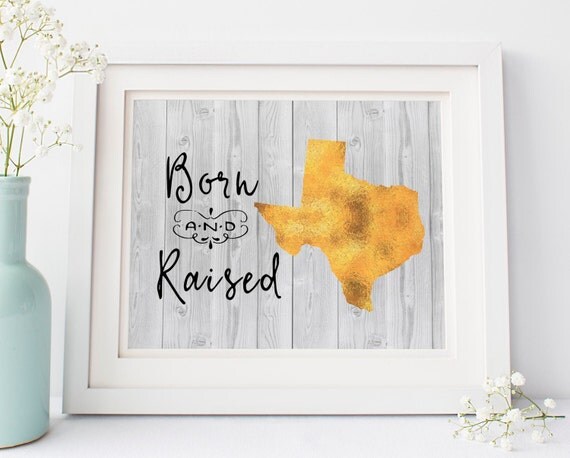 Texas Art Print $4.50