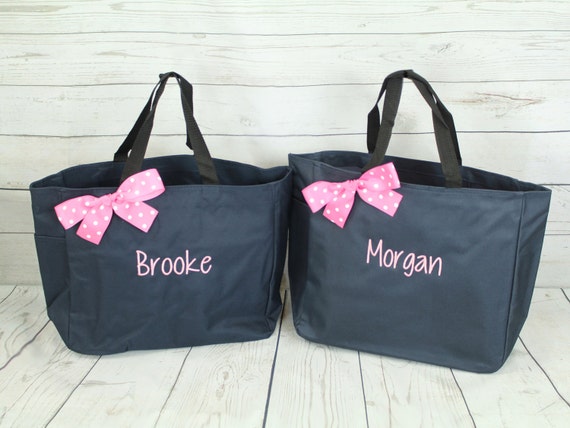 Bags are black and monogrammed, we love pink on black. Find this here.
Adorable personalized and customized black bags can be had for yourself, or for the ones on your birthday or Christmas list at PersonalizedGiftsByJ.  These are all brought to you by Jackie Evans who deals with personalization and monogrammed gift ideas. Customizable products make these bags available in many colors, not just the black, but today we have a passion for these chic black bags!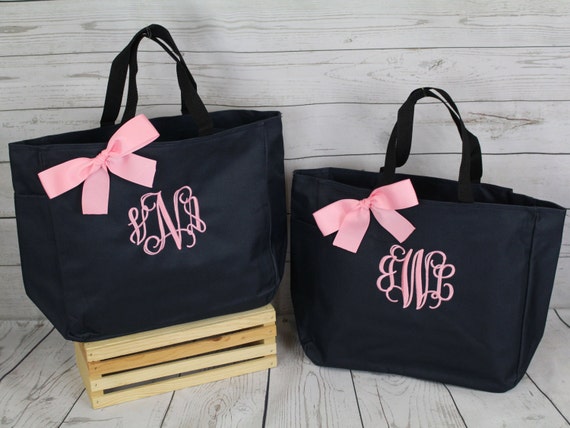 Black Bags from Etsy starting at $8+ from PersonalizedGiftsByJ
Great for carrying personal items, carry on luggage or bridal bags, you could tote these around for almost anything. Our favorite is the pink initial on black theme and so we are showcasing them here.  Bags are affordable and range in price based on size, and quantity. You can order multiples and save on shipping.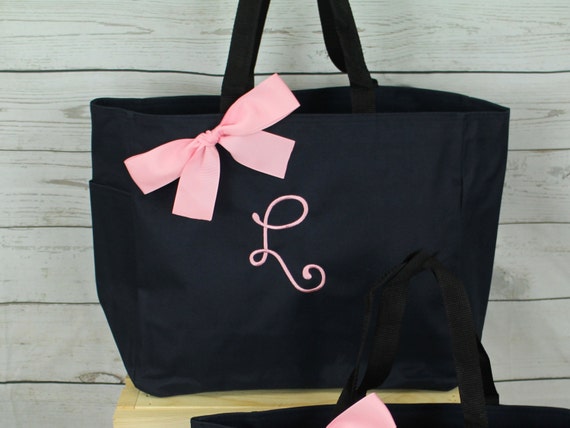 Buy 9 for $72 , great for Bridesmaid!  
Please visit Etsy Shop PersonalizedGiftsByJ for more information and see what bags or other customizable items are waiting for you!