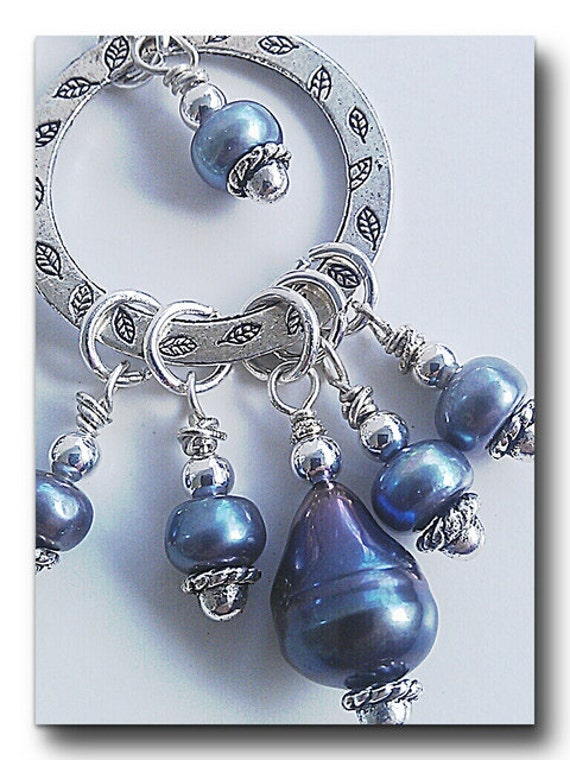 Etsy shop Out of Time Designs features these gorgeous Freshwater Pearl earrings, $40
We've found some great jewelry in blue and had to share it with you. Above, we've selected the most  gorgeous peacock pearl earrings which will dangle a full 2 1/2 inches from the ear. The hoops are silver with stamped designs on both sides and consist of absolutely divine freshwater pearls. The artist says they are one of a kind and she won't be making any more of this type. Get them while you can, only $40 at Out of Time Designs.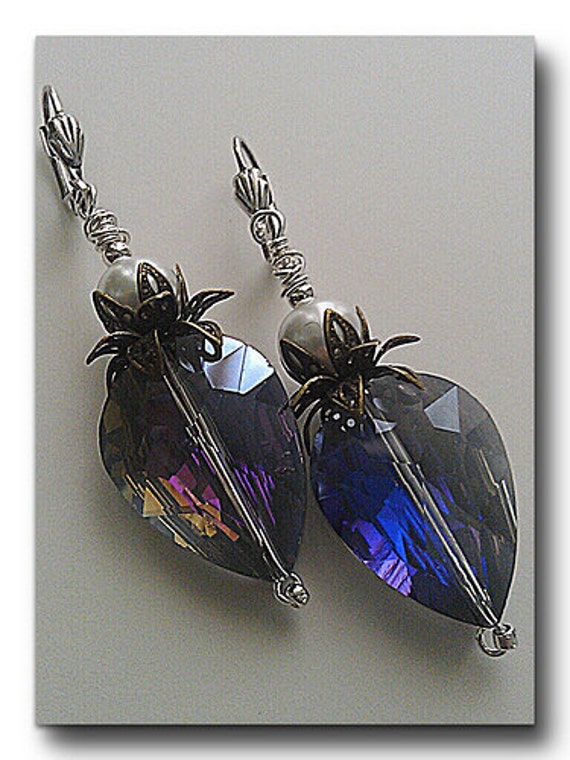 Deep Blue Dangle Earrings, $30, Out of Time Designs on Etsy
These blue dangle earrings are accented with Crystal Drops in a pretty blue-purple.  These Earrings  feature a Aurora Borealis Finish and drop about 2″ from the ears. Simply lovely!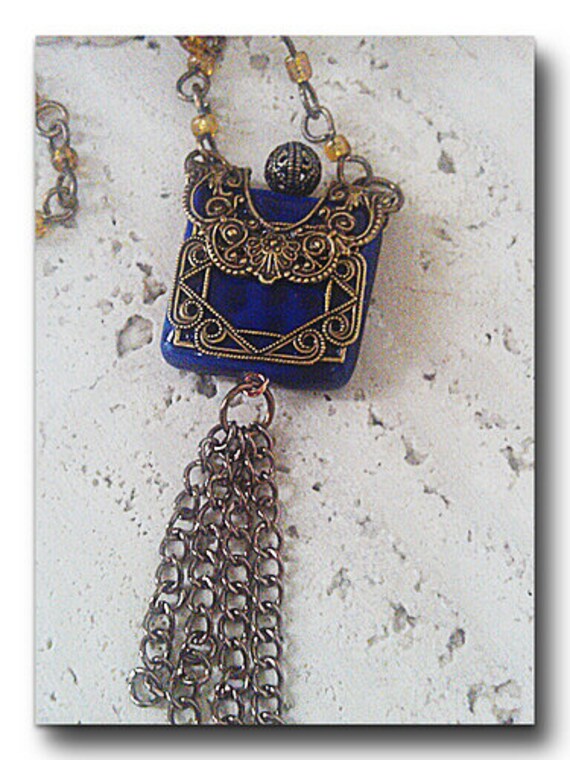 $30 Cobalt Bead Necklace at Out of Time Designs
This gorgeous necklace has a cobalt Blue Ceramic focal bead and antiqued brass filigree accents. It's hung on a hand-crafted steel chain and size of chain can be special requested. If not, it comes on a standard 30″.
☆Check out more great designs here OUT OF TIME DESIGNS