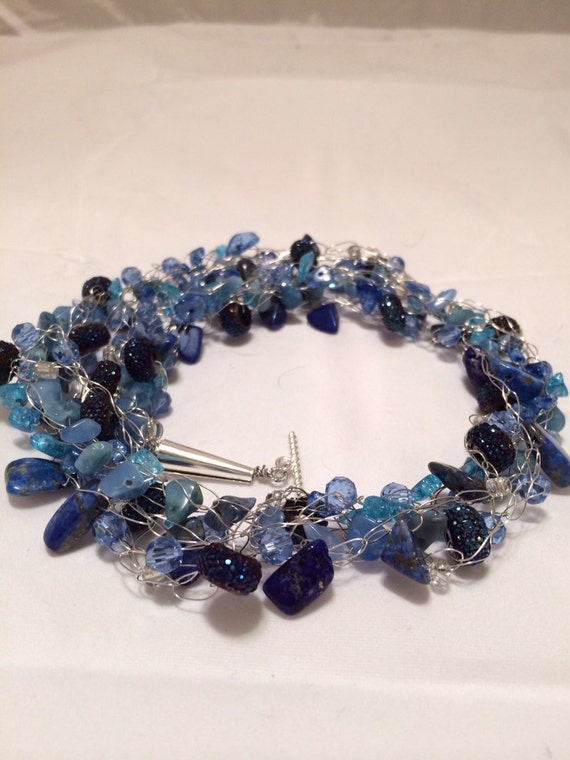 This lapis handmade necklace is $50 at Crazy About Wire Etsy shop.
Lovely lapis necklace has been carefully wire wrapped by Etsy shop "Crazy About Wire". It's $50 and oh so lovely. Handmade by the shop owner.  When asked about her craft, Joanne said that she used to make her own jewelry on which everyone commented on.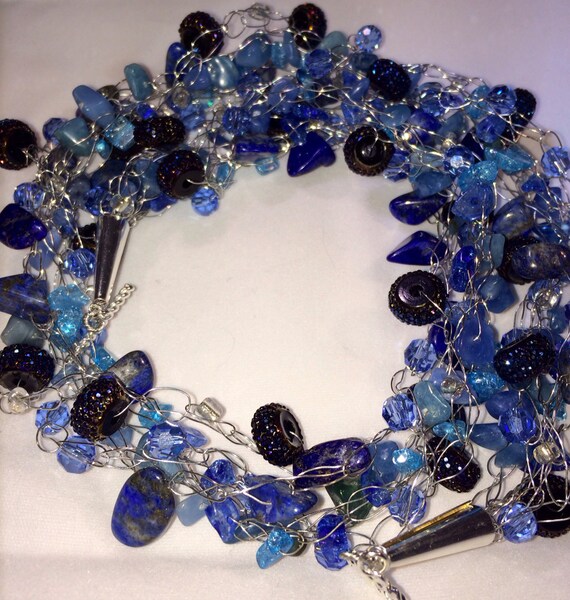 Lovely stones wrapped in a way they will be making a statement!
 She then thought, why not sell it?  Etsy is the best place for that. The shop is out of Chico, California.  Visit it now CRAZY ABOUT WIRE.